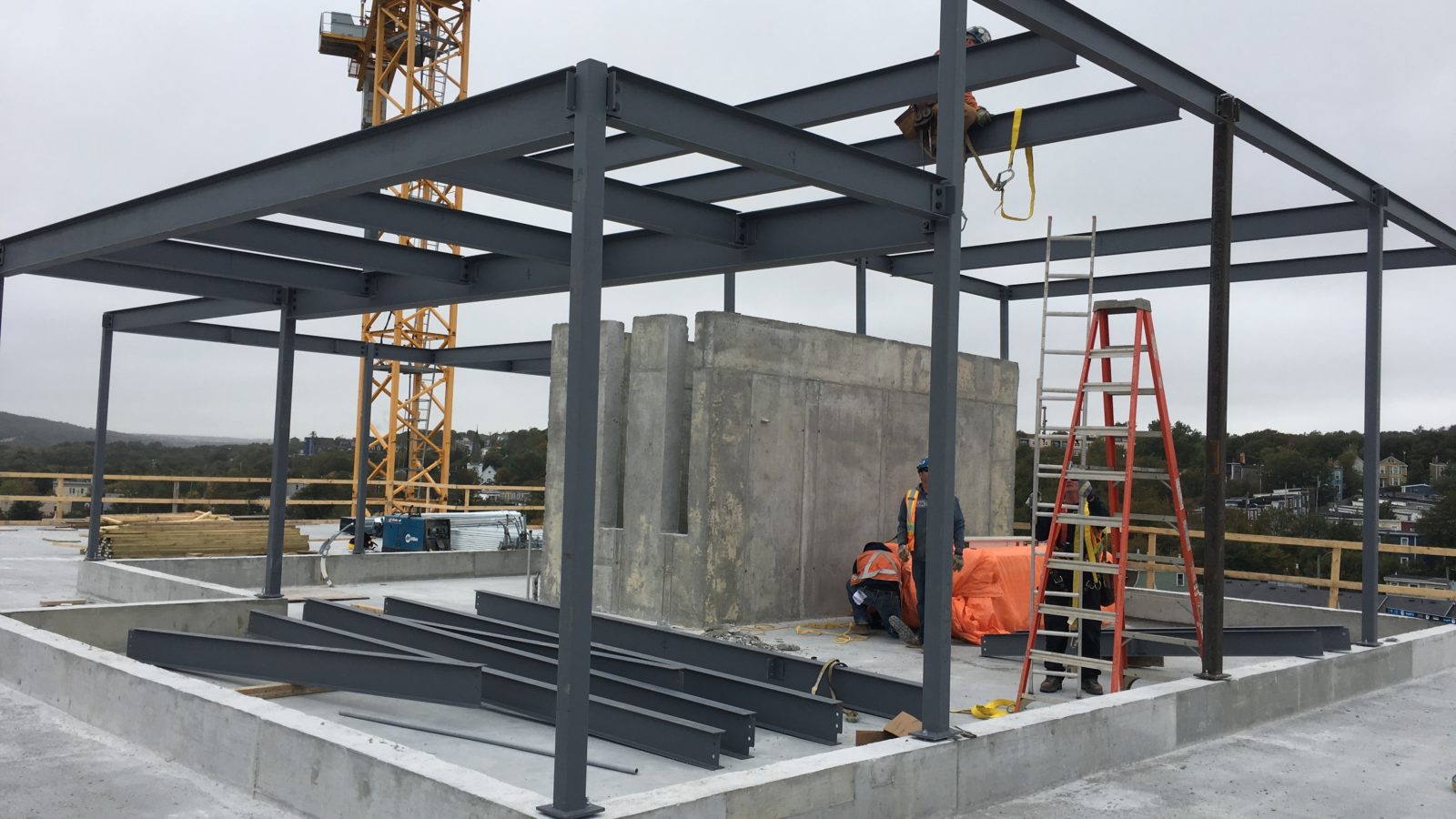 This design-build project involved providing a steel structure to house large mechanical equipment on top of the 13th floor of the Hilton Gardens Inn in downtown St. John's.
We completed design and drawings for the steel superstructure, site inspections as well as structural certification upon completion.
Through Steelfab Industries, we also supplied and fabricated the structural steel members, and completed the field installation.