Sealers Interpretation Centre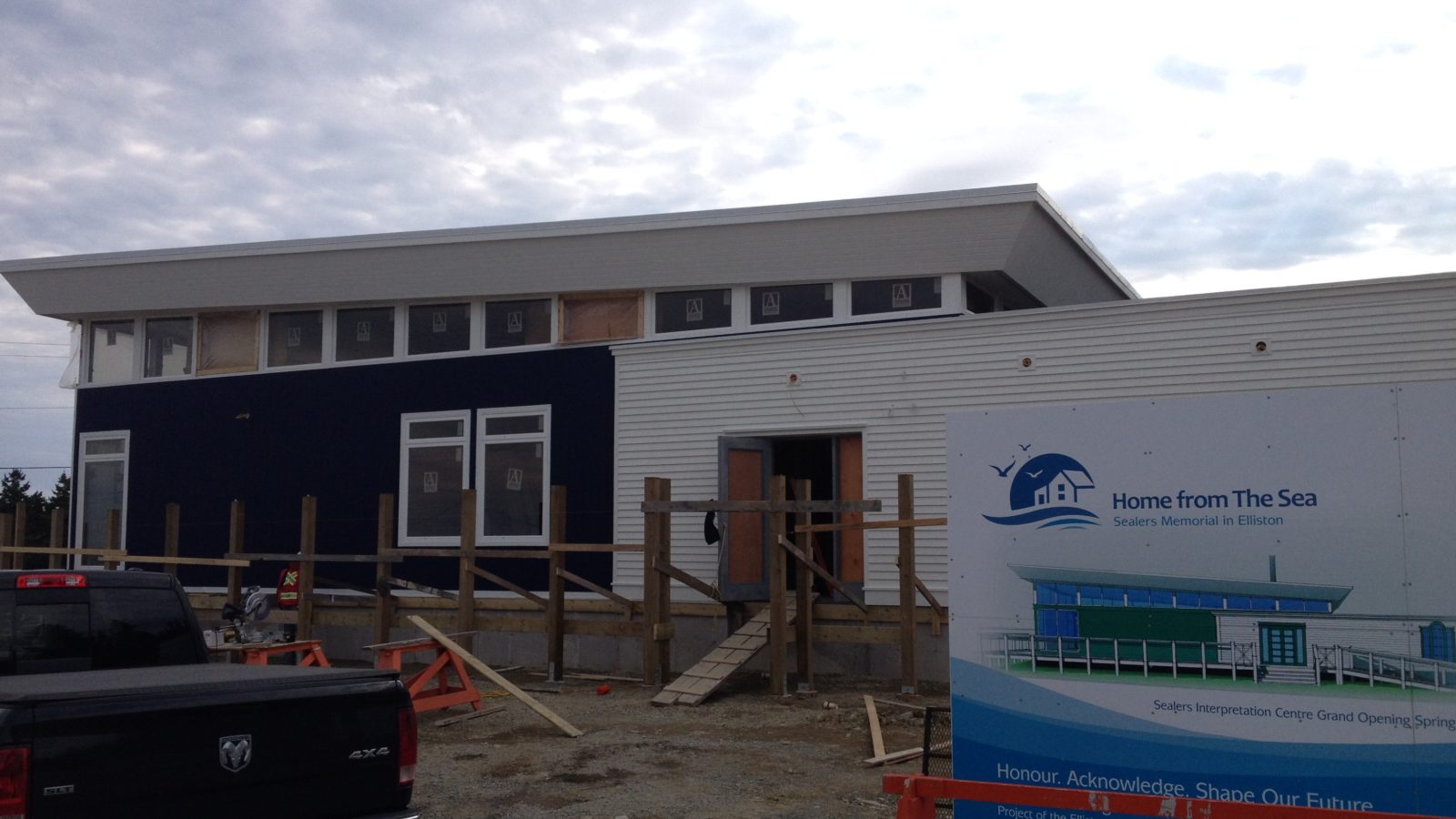 This wood-framed, single-storey sealer's memorial project required the design of concrete foundations and wood load-bearing structures. In addition, a substantial portion of exterior wall faces required windows / glazing, leading to additional design considerations for resisting lateral wind forces.
We utilized a wood built-up post and beam design arrangement and specified slender steel tension bracing design at the window locations to maximize the exposure area to allow natural light to the interior, while maintaining the overall structural integrity of the building.